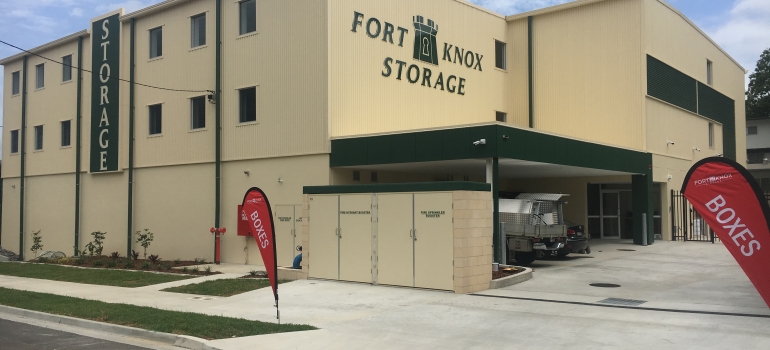 We have used Alarmquip extensively on our Fort Knox Storage sites and they are skilled and helpful. The follow up service and education for our staff is excellent. These guys frequently go above and beyond.
Katrina Hamilton
Fort Knox Storage Management
Fort Knox Storage Nambour
We've worked with Fort Knox in many of their existing facilities providing solutions for access control and CCTV in self storage. This new facility in Nambour is our first new construction with Fort Knox.
Thank you to our construction partners Roger Giles Builders.
IP video surveillance
Complete building security alarm
Background music
Public address
Commercial camera display
Custom keypad stands
Note: For the protection of our client and to ensure their security Alarmquip will not disclose any further information in relation to this project.