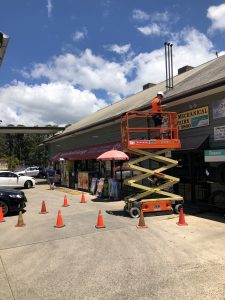 CCTV Upgrade and Expansion – Aussie World Garage
Working closely with management we were able to provide an upgrade solution to the building's existing system while also expanding to add an additional eight cameras. In the weeks after the completion of this upgrade and expansion the service station manager reported a decrease in unresolved drive offs due to increased camera coverage and a camera megapixel increase of sixteen times the original video resolution.
Note: For the protection of our client and to ensure their security Alarmquip will not disclose any further information in relation to this project.