Access Control
Whether you're looking at managing security access in a new project or looking at implementing security access in your existing building access control systems can provide the answer.
What is Access Control?
Access control systems allow control over who passes through doors, gates and lifts. This can be achieved in a variety of ways; entering a unique PIN code, presenting a proximity token, scanning a user's fingerprint or visual control room authentication where a control room security officer grants access.
Popular applications
Basements car parks
Garage roller doors
Office buildings
Caravan parks
Sliding or swinging gates and boom gates
Pedestrian entry gates
Internal and external pedestrian doors
Utility and server rooms
Vaults and cold rooms
Residential front doors
Popular features
Single or multiple door control
Lighting; activate building lights during trading hours or when a user enters after hours
Option for a 'Press to exit' button allowing a fail-safe exit in an emergency
Time zone support; allowing for a door to be open during trading hours but locked and requiring a PIN to open after hours
On site software providing a full history report of user movement
Mobile phone or tablet support; allowing devices such as door and lights to be activated via a mobile device
Single device control
PAC1 is Ideal for
Residential front doors
Garage doors
Entry gates
Multiple device control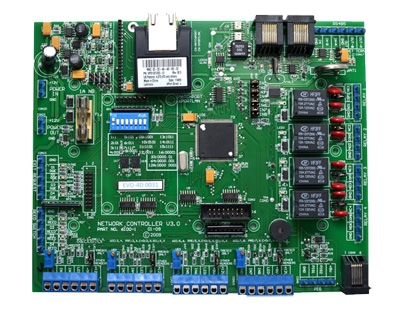 AccessEzy Building Manager is Ideal for
Commercial buildings
Offices
Warehouses
Apartment buildings
Schools
Convention centres
Authentication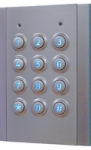 PIN Keypad
PIN keypads allow users to enter their unique PIN code compromising of four our six digits to gain access.
Proximity Cards
Proximity cards allow users to simply present their card to the reader to gain access.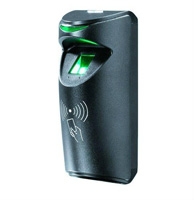 Fingerprint Scanner
Fingerprint scanners identify users via their fingerprint before allowing access.
Devices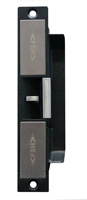 Electronic Strike
Electronic Door Strikes can be fitted to most pedestrian access doors providing key-less entry.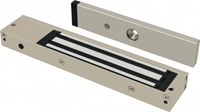 Magnetic Lock
Magnetic Locks can be installed on swinging doors and gates securing the access pathway.
Electric Motor
Electric motors can be fitted to roller doors or gates and be controlled by your access control system.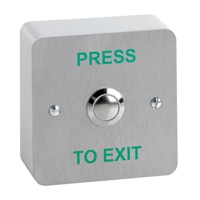 Press to Exit Button
Press to Exit buttons provide a fail safe way of exiting through a controlled door, ensuring the door can be opened for exit no matter the situation.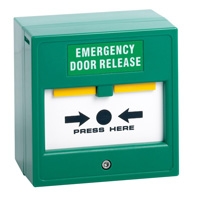 Break Glass
Break Glass devices allows the door to be released in the event of an emergency situation. The device simply disconnects all power to the door.